Waivers
Influx supports waiver creation and signing both by tablet in facility with InfluxClub or via email, with clients signing on their own device.
You can create as many waivers as you require and each can be signed independently by your clients.
Enabling waiver functionality
Waiver functionality by default is not enabled. If you didn't turn this feature on during account configuration you can access this setting by going to Settings > Preferences where there is a box title "Waivers". Edit this to enable or disable waiver functionality.
Create a waiver
To create a waiver simply click on the 'New waiver' button, top right, on the waiver list page. Here you are presented with two main fields: terms & agreement note.
Terms refers to your entire terms of the waiver and is where you can create the content of your waiver. There is no limit to this field and it can be stylised with the built tools for headers and layouts.
The 'agreement note' is the line that goes next to the compulsory checkbox on the signature display as shown below: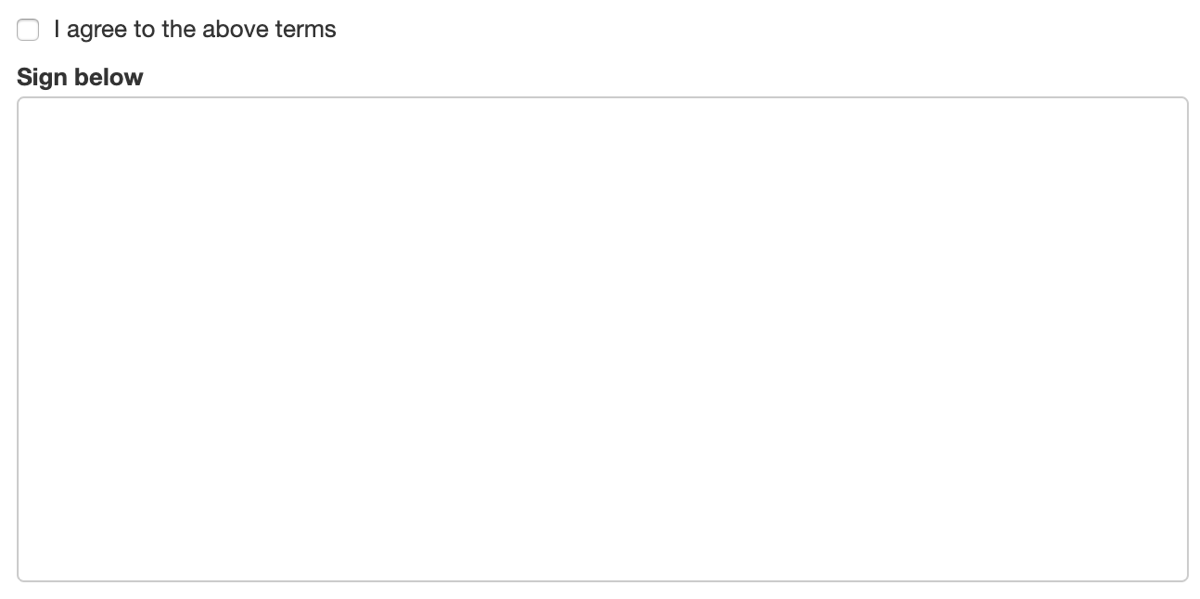 Signing waivers
Please refer to signing waivers in the members section for details on signing on a tablet or via secure email link.