Waiver signing
Once waivers have been configured you can have them signed by a client via email or on a tablet device in studio from InfluxClub. Both options are available from a client's profile page.
Below you can see the waivers box on a client profile showing one signed waiver awaiting approval.

Pressing the 'manage' waivers button will bring up a modal of all available waivers configured and their options and status for the current client.
Signing in studio
Selecting the 'sign now' option from the manage screen shown above will immediately open the waiver for signing whilst covering up the administrative details allowing you to hand a tablet to a client to read and sign the waiver.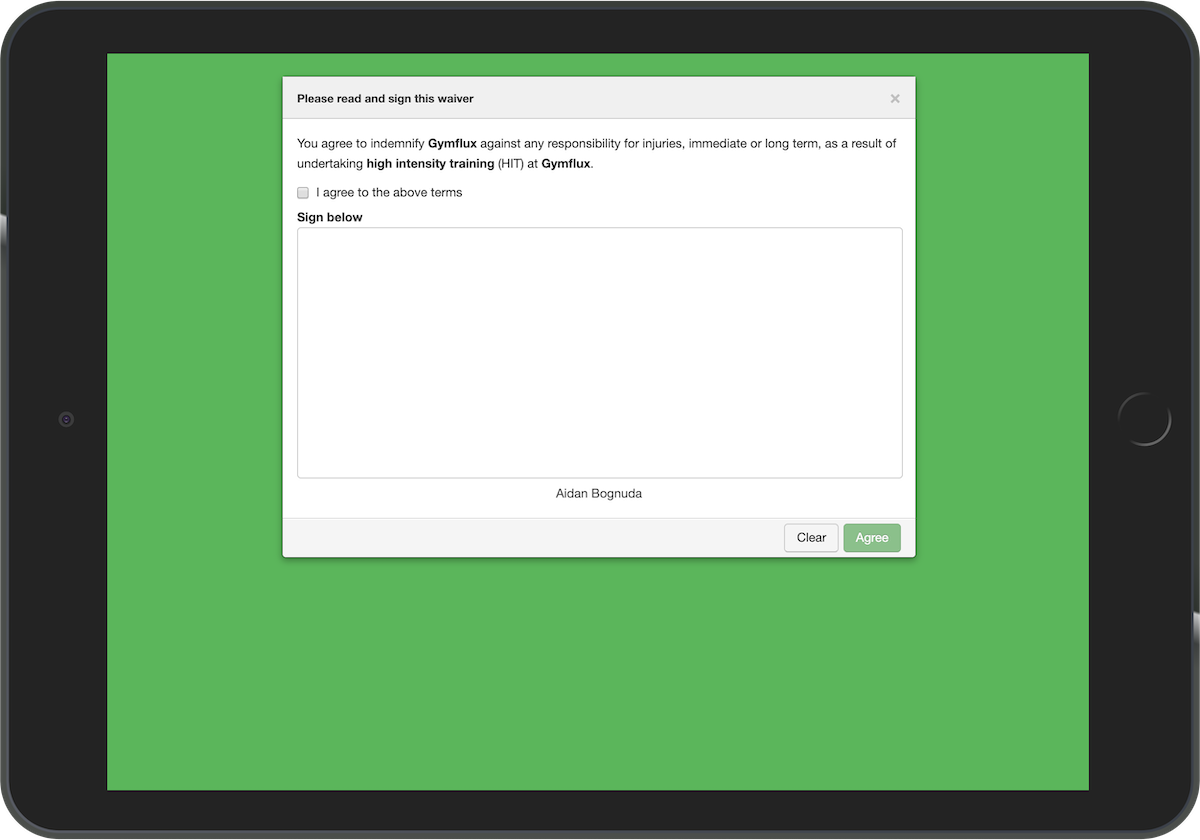 Requesting signatures
You can also email requests for waivers to be signed from the same 'manage' waivers screen. Clients will receive an email with a secure link where they can read the terms, agree and sign the waiver. Upon waiver signing an alert is added to InfluxClub's dashboard for purposes of approval.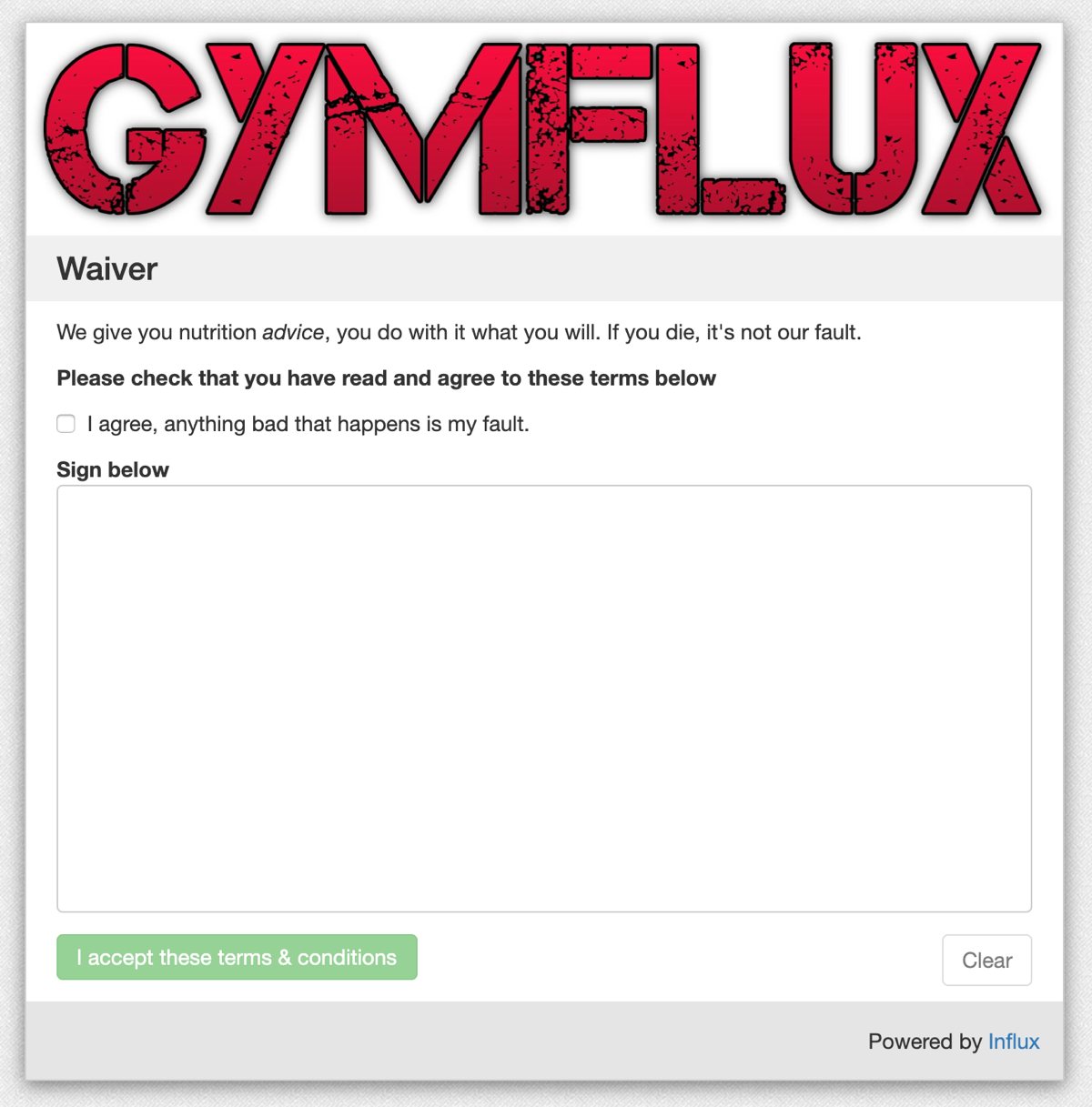 Approving or rejecting signatures
Before signatures are counted as complete they require approval by an admin. The approval functionality is accessed from the waiver box on a client's profile page. Selecting the waiving with the 'awaiting approval' label will display the signature with the options to approve or reject it. Rejection results in the signature being deleted. Approving a signature records who approved the signature and the date of approval and signifies the end of waiver signing process.