Programs
The program area is where you set up the programs (or 'parent') for your classes. These programs are what you will use to schedule classes from.
You can add, edit, merge, or delete a program:
Add a program
Add a program by selecting this option and entering the details. To choose the colour for the planner click in the colour field and double click on the rainbow.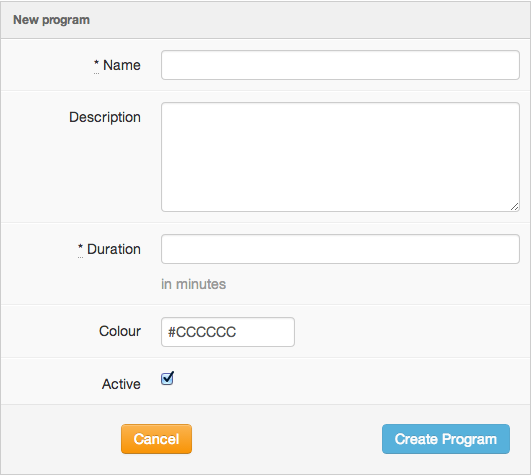 Edit program details
View and edit the specific program details by selecting the program name from your options.