Courses
Set up the course type and configure course payments
Add course type
In 'Settings', select 'Course types' or choose 'courses' under the settings menu (in the left hand taskbar) to be redirected to the Course type window
Set up your course before you add this to the timetable.

Enter the appropriate details and choose a colour for your planner by clicking in the colour field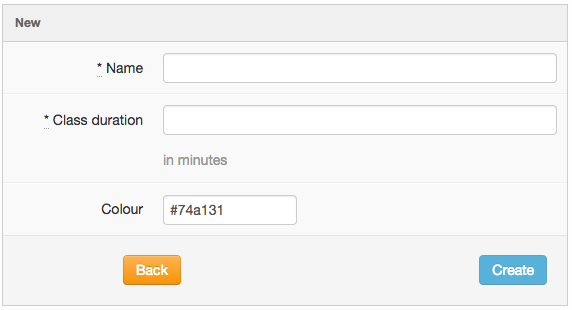 Once this class has been created there is an option to select Edit and alter any details you want to change.
Course payments
Now that a course has been created you can add payment options to track invoices
(Note: Payments must be turned on under the settings > preferences section to track invoices)

Add a payment name and enter the details

You can add as many payment options for the course as needed or delete them if you don't.

Note: Deleting a payment option will not alter pre existing/ current passes. If you have already allocated a course pass to a member with a specific payment option then an invoice for this amount will still be generated against their name.