Creating
There are two options for adding members:
Individually

Bulk uploading
This page covers how to add members one-by-one. For how to bulk upload members, see here:
Adding members individually
First go to 'members', and select 'Add member';

The first (details) page is the most important, but you still only need to enter those fields with an asterisk (*).
You can skip the birthday and joined date fields, however you will not be reminded of your members birthday or membership anniversary dates on the dashboard or in class view.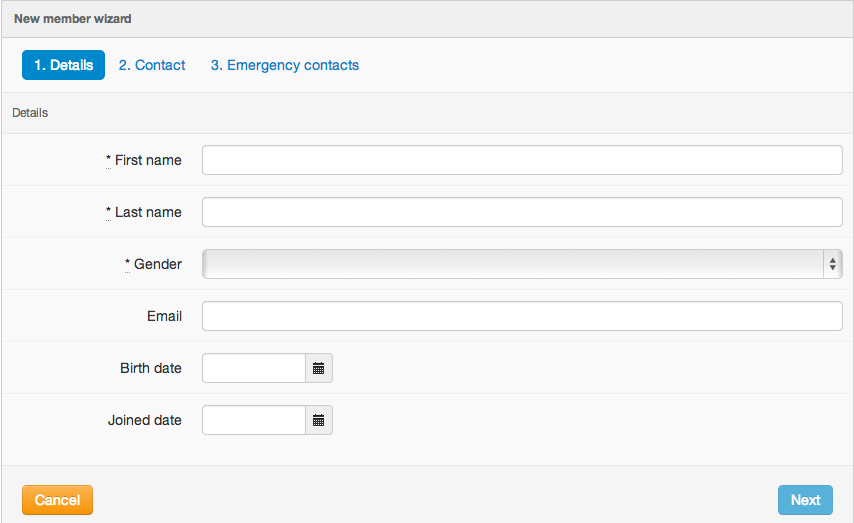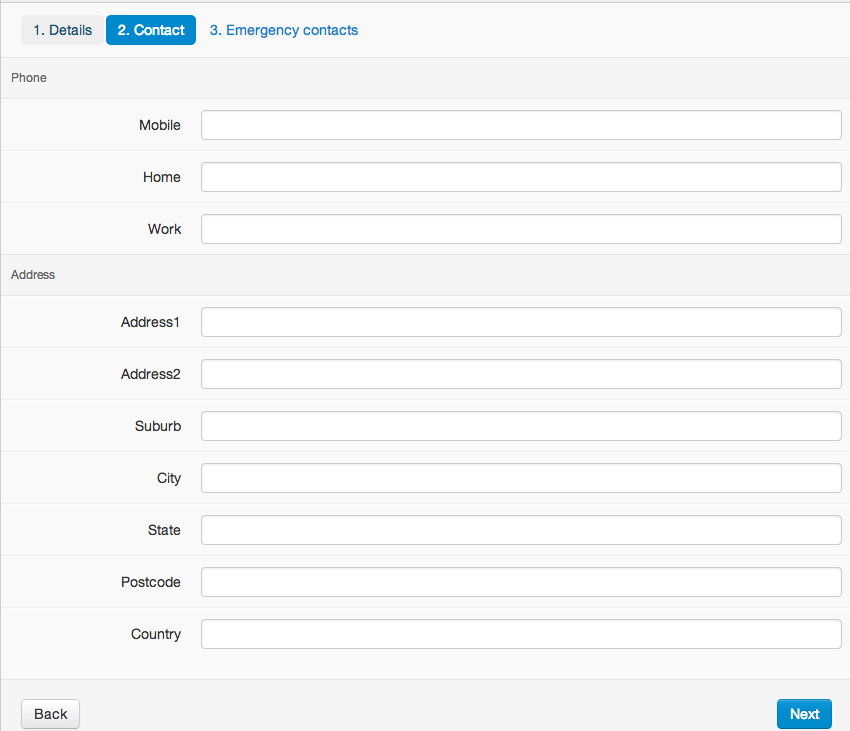 The final step is for Emergency contact information. In some countries/states this is mandatory information. You can also export this in an easy to print format so that you will have a hard copy if the worse happens. It pays to be prepared.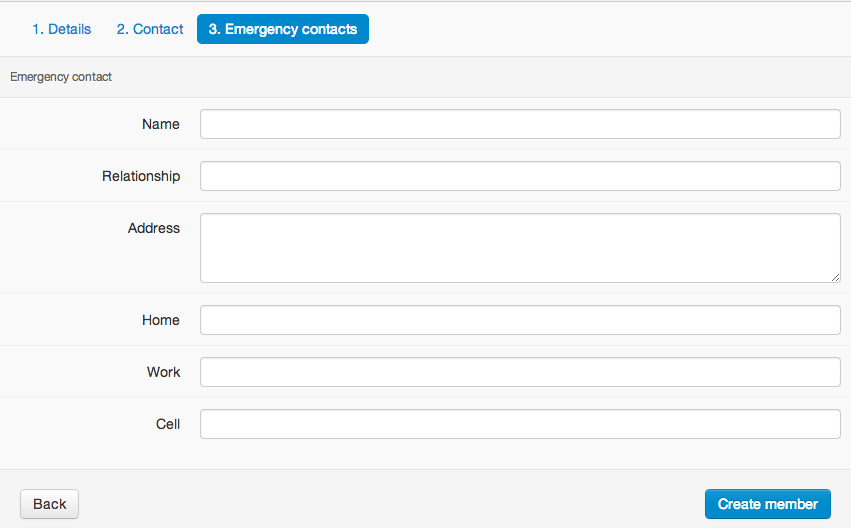 Once finished you will be redirected to the member's profile.
Members booking into class
After you have added the new member it is important to connect them with their membership. For the member to be linked through to your club Influx account it is necessary to send them an invite from the top of the member dashboard.

This will generate an automatic email inviting the member to join and allow them to book into classes with your gym.
Once the invite has been accepted the reminder will disappear from the top of the member dashboard.