Adding classes
You can either add classes to a course one-by-one ("Add one-off"), or in bulk ("Add multiple" – if the classes are at the same time of the day over multiple days).

Adding a one-off class to a course
Select the date and time that the class will run and any instructors that are coaching the class, and then 'add class'.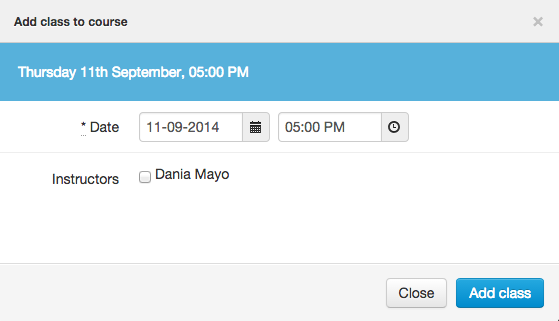 Adding multiple classes to a course
Choose the date of the first class, time, duration (in weeks or months), and the days of the week the classes run.
For example, start date of 11-09-2014, 5:00pm, 4 weeks, every Monday, Wednesday, and Friday.
You can also select the instructors before selecting 'create class'.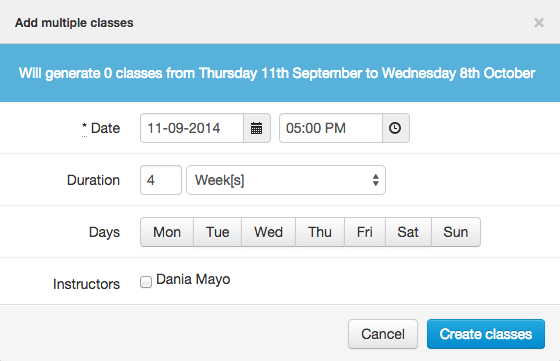 Edit the class
Select edit to change the date, time, location, instructors, or to delete the class.

You can read more about adding instructors and attendees here:
Adding Attendees to a course